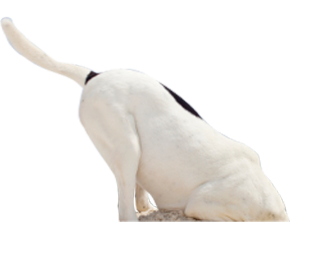 Obedience Training: A Collaboration Between Dog & Human
We use only Positive Reinforcement Training at JDPC. This means we will set your dog up for success by teaching what we want and then rewarding when the dog does it right. Treats, toys, happy voice, and lots of fun accompany the learning! We only offer training that owners attend with their dogs, as we feel it's important that YOU learn training techniques. Your dog may perform well for an instructor—but isn't it most important how he or she performs for you?
WAIT LIST!  We are now scheduling new obedience clients for January 2017!  We are FULL for November and December 2016.  Call or e-mail to get on our Wait List for January.
Individualized Training Offered Here
Most people having issues with their puppy or dog just need a person to talk to.  That's why we focus on individualized training at JDPC.  We meet with clients to determine their training needs and establish personalized goals for obedience.  Those who participate in individual training at JDPC often say that they realize it was just as much for them to learn as for their dogs!  Through our work together, we start to show you that training isn't always about changing your dog's behavior. Often a simple change in your own behavior can eliminate the need for training on a particular issue. For example, if your dog always gets into the kitchen trash, here are some ways you can problem solve: (1) put the trash can inside a closed cupboard or closet, (2) buy a tall trash container with a pet-proof lock, (3) keep your dog out of the kitchen when unsupervised, such as in a kennel or gated off elsewhere.
Our obedience training is only for those who are serious & can commit to continuing to practice the skills learned at home.  Here are some common issues we cover in private training:
Puppies
Potty training
Crate training
Jumping up, counter-surfing
Not coming when called
Chewing on things
Pulling on leash
Not listening
Hyperactive/rough play/full-throttle
How to correct
Understanding family hierarchy
Submissive peeing
Adult dogs
Not coming when called
Jumping up
Pulling on leash
Leash aggression
Separation anxiety
Barking issues
Shy dog/lacks confidence
Aggressive/reactive to dogs or humans
Needs socialization with other dogs and/or humans
About JDPC Obedience Training
Positive, gentle training methods used, including massage and Tellington T-Touch® body work and movement exercises
Training on Halti® headcollar available–great for pullers and reactive dogs!
Full member of the Association of Pet Dog Trainers (APDT).
OBEDIENCE TIPS from JDPC
Click on links below to see some tips on these obedience issues.
The Benefits of Crate Training
It is not a cage!  Not a prison either!  It's actually a safe place for your dog.  Dogs are "den animals" by nature, which means they like to be physically surrounded by something and even seek this out for rest periods.  So think of it as your puppy's "house."
The benefits of using a kennel are many:
First and foremost, a kennel can keep your dog safe when you are not there to watch him.  As all dog owners know, they can get into things that we'd never imagine!  If your pup is kenneled, he is safe from potential hazards.  Studies show that many pups actually feel safer when given less space to run around in.
Other benefits of kennel training include helping your pup develop a stronger bladder and bowels and giving your dog a safe place to go when they need to be out of the way (like when you have a party or when the repairman comes).
And remember that at some point during your dog's life, you may have to board him when you go out of town, which usually means spending at the night in a kennel.  You can make it more comfortable for him if he learns to accept the kennel when younger.
Start by putting up a kennel in a well-lived-in area of the house, like the living room or kitchen.  Keep a nice bed plus toys and bones in there.  Work with your puppy to "Kennel Up" on command by tossing in yummy treats.  Close the door and then let him out.  Repeat this several times in a row for several days.  Puppies love to have fun with this!  I like to make the command even more fun by saying, "Let's Go To Your Housie!"  It just sounds cute….and your friends will be very impressed to see what an obedient dog you have that she goes to her kennel on command.
I recommend using a kennel for your puppy every time she has to be alone (such as when you go to work or go out for dinner) for at least the first year.   And for some dogs who may get more anxious about having to "guard the whole big house" while you are gone, you should consider kenneling them well into adulthood.
While many people tend to think it's kindest to give their dog run of the house, that is not always the case.  A lot of times dogs who are left alone run from window to window and bark at what's outside, worrying about when you will come home to "relieve" him of his "guard duty"!
I also recommend always having a kennel somewhere in your house with an open door.  You will be amazed about how many dogs choose to relax in their "house" with the door open!
Read more about the benefits of a kennel on the Iowa City Animal Care and Adoption Center's web site:
http://icanimalcenter.org/pages/articles/every-dog-needs-a-den-12.php
Click on links below to see past tips:

Tips on Solving a Problem from JDPC

OBEDIENCE TRAINING PRICES
| | |
| --- | --- |
| OBEDIENCE INTAKE MEETING (required)–with dog(s) and owner(s)  | $35 per dog |
This is a 1-hour meeting with owner(s) and dogs, during which we discuss your dog's obedience issues and provide some initial training tips.  An Obedience Intake Meeting is required prior to starting Individual Training Sessions or Small-Group Classes.  It is not required prior to Lunch-Hour Seminars.
WAIT LIST!  We are now scheduling new obedience clients for January 2017!  We are FULL for November and December 2016.  Call or e-mail to get on our Wait List for January.
| | |
| --- | --- |
| INDIVIDUAL TRAINING SESSION              (one dog)  | $50 |
| | |
| --- | --- |
| INDIVIDUALIZED TRAINING SESSION                               (two dogs)  | $75 |
| 10% discount for each additional session. | Same training issues, within 4 weeks |
| | |
| --- | --- |
| SMALL-GROUP CLASS TO COVER COMMON ISSUES (3 sessions)     | $125 |
| LUNCH-HOUR SEMINARS |  $45 |
| All individual sessions, classes, and seminars last approximately 1 hour. | |
 Prices effective January 2017.

Individualized Training is offered on a limited basis; there may be a waiting list.
Prices subject to change
E-mail us at info@justdogsplaycare.com or call us at 319-545-7111 to ask about individualized training for your dog. Make sure to tell us your name & phone number; your dog's name, breed, gender, age; and your training needs in brief (50 words or less).