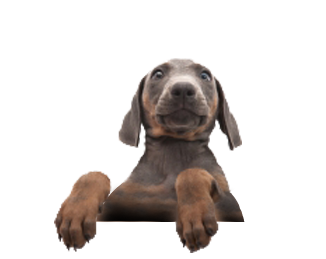 Where a Dog Can Be Just a Dog-Gone Dog™!
At Just Dogs PlayCare, we are dedicated to giving your best friend a terrific socialization experience! Experts agree that socialization is a key to providing dogs happy, productive lives. A social facility like Just Dogs PlayCare can offer a neutral, safe environment for dogs to learn, socialize & exercise! In addition to providing quality care for dogs during the work day, we offer many other services at Just Dogs PlayCare! These include:
Overnight boarding at Camp Sunny
Bath & Spa and Salon services
Weekend Doggie Daycare (Saturday and Sunday!)
Obedience Training
---
Imagine the convenience of having your dog bathed and nails clipped while at daycare! Or the relief you will have knowing your dog is staying in a familiar place with familiar faces while you are away on vacation! Or the benefits of getting him or her out of the house on the weekend while you run errands. We encourage you to use these services frequently! At Just Dogs, your dog has the opportunity to get something different from the normal kennel experience, including supervised off-leash socialization and learning opportunities. And you, the human, have peace of mind knowing your dog is getting the work and purpose he or she needs while you are away doing "human things," whether it's for a day or longer. As our mission states, we strive to provide dogs with "work and purpose"–through useful and supervised socialization experiences, obedience and agility training sessions, and gentle bathing & spa services. We think you will agree that the dogs who attend Just Dogs PlayCare have an experience that is just not available elsewhere.
---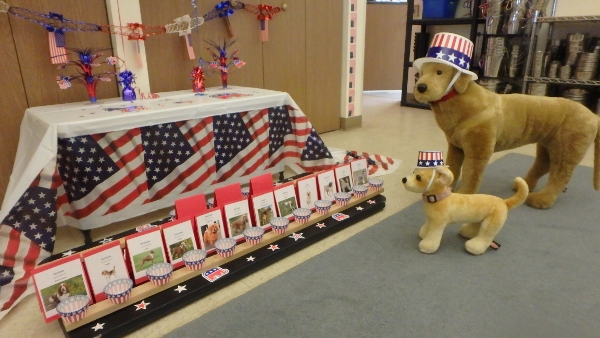 For Immediate Release
Dog Caucus in Coralville, Iowa—
On Monday, February 1, 2016, at 2:00 PM (CST), a special caucus for the dogs will be held at Just Dogs PlayCare, a dog daycare, boarding, and training center in Coralville, Iowa. Dogs will be choosing the winners of the presidential caucus for both the Republicans and Democrats. Said owner Carol Besler-Snell, "I just wasn't sure the people of Iowa could get it right, so I wanted to give the dogs a say."
#DogPoll #EveryBarkCounts
How the Doggie Caucus Works
Because the dogs don't seem to be committing to any political party, we are allowing them to participate in both the Democrat and Republican caucuses. Each dog attending Just Dogs PlayCare on Feb. 1 will choose a treat in front of a candidate's name. (Each candidate is represented by a common breed of dog. JDPC owners say the breeds were chosen at random, except for possibly the chow chow.) For dogs who are pigs and eat all the treats, video coverage will indicate "who" they ate first. Results will be posted on Just Dogs PlayCare's Facebook page https://www.facebook.com/Just-Dogs-PlayCare-Inc-124440110911666/ .
When asked if he thought the dogs had a favorite candidate, JDPC co-owner Brad Snell said they like several of the contenders but may be leaning toward Sanders. "After all, in dog years, he is only 10-½ ." One employee commented that holding the caucus at 2:00 PM might attract media attention. "Gives the reporters something to do besides drink before the human caucuses start at 7:00 PM." Another commented that it would be a good diversion from scooping poop.
About Just Dogs PlayCare
Just Dogs PlayCare has been in business since 2003. This will be the first dog caucus held at JDPC. The dogs are howling to finally be heard! For more information, call 319-545-7111. www.justdogsplaycare.com
Introducing a Loyalty Program for Just Dogs PlayCare Customers
Just Dogs PlayCare is excited to announce that we are accepting Blendcard, a new concept that allows you to get free stuff all over town and keep just one card in your pocket. How Blendcard works at JDPC:
Earn "swipes" for every $50 spent during a single visit.  After 20 swipes, you receive a $20-off coupon!
Redeem valuable coupons for discounts on Daycare and Bathing or Salon services.
Buy a gift card for someone who loves Just Dogs.
Start getting rewards for your loyalty.  Pick up a Blendcard at JDPC today! Click on the Loyalty Program link to the right for more information on how Blendcard works at JDPC.
OPEN 7 DAYS A WEEK

FOR DAYCARE & BOARDING

Monday thru Friday
6:30am-6:00pm
Saturday & Sunday


(Limited hours




Dec. 2015-Feb

. 2016)


8:00am-10:ooam




2:00-4:00pm

---

Evening Pickup – 7 days a week
(weather permitting)
(By reservation only!)
7:00pm to 7:30pm